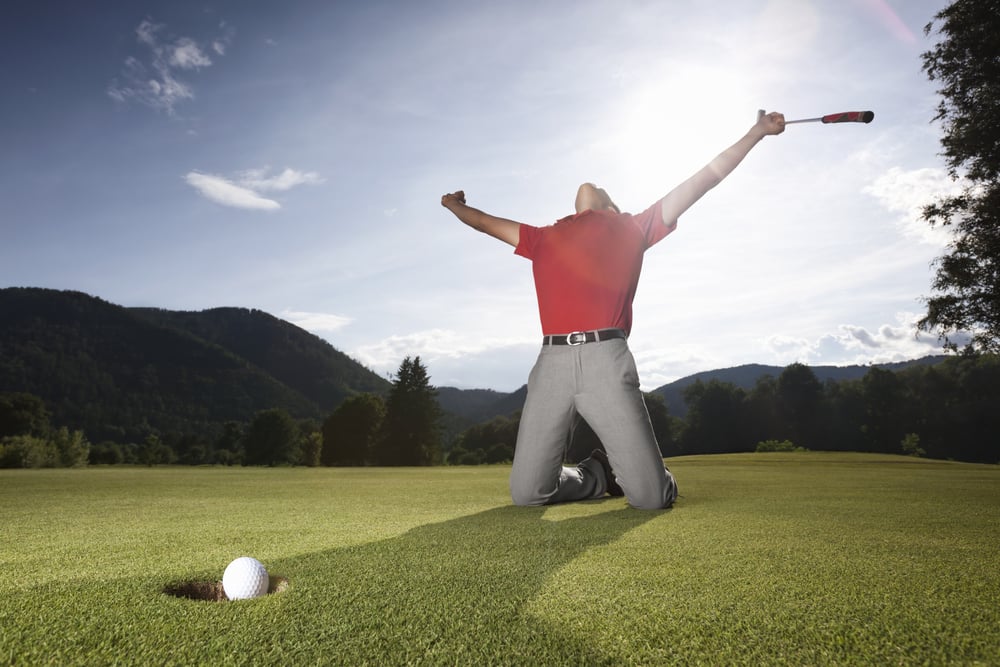 We still may be pretty far out from summer, but that doesn't mean it is too early to get excited for golf! The holidays have come to an end, and it is important that you are going to be on top of your game this upcoming season!
Here are a few things you can do to prepare this offseason:
1. Set Some Goals for the Season
Now is the time to set realistic goals for improving your game. Whether that is to get to single digits, break 80, or to make your first hole-in-one, these things take time and it is best to set these goals in advance to train and accomplish them.
2. Spend Time Practicing the Little Things
Easier said than done isn't just a figure of speech. Breaking bad habits and creating good ones doesn't just happen on its own. You might be one of the FEW who spend more than enough time at the driving range, as well as on the putting green. If not, make sure to get out there and focus on skills you want to improve. You don't have to practice every day like a Tour Pro, but do commit and follow through on a practice schedule you can be consistent with.
3. New Year, New Gear (We Know You Want to)
You also want to make sure your clubs are ready for the season. Go get a professional fitting (preferably from an experienced brand-agnostic professional company) and see what the new gear can do for your ball speed – if anything.
If you're not in the market for new equipment, consider a full re-grip of your set. And be sure to have your lofts and lies checked and adjusted.
New year new you, right? This is the perfect opportunity to buy some new shirts and shorts. The advanced material they're making today's apparel from is insanely comfortable in all weather conditions. Splurge on something that will make a hot, wet, or cold day more tolerable.
4. Make Sure Your Health Checks Out (Before You Check Out)
The most important part of your preparation for the season is your health. Enjoying golf is difficult if you aren't able to swing without pain or risk of injury. Golf may not be the most physically demanding sport compared to a sport like football or hockey, but that doesn't mean you shouldn't focus on fitness. Start a simple program to improve flexibility and mobility. It's good for your golf game. And good for your heart.
5. Read Some Golf Books
Reading is always a good idea, but if you really want to get your mind and body ready for your golf season, we have a couple of book recommendations we think you'll want to check out. Coach Joey D's 2015 book, Fix Your Body, Fix Your Swing, is a trouble-shooting guide containing simple exercises for correcting the mechanics of your swing naturally.
You can follow this up with his brand new book, Hang the Banner, co-written with Coach Kolby "K-Wayne" Tullier". If Fix Your Body, Fix Your Swing is a trouble-shooting guide for your golfing body, Hang the Banner is an easy-to-follow guide on how to build that body from the ground up. Check them out!
These are just a few suggestions to help you think through the winter. The main point is that you do something deliberate to create game improvement this season. So when you get out there you can Hit 'em Great!