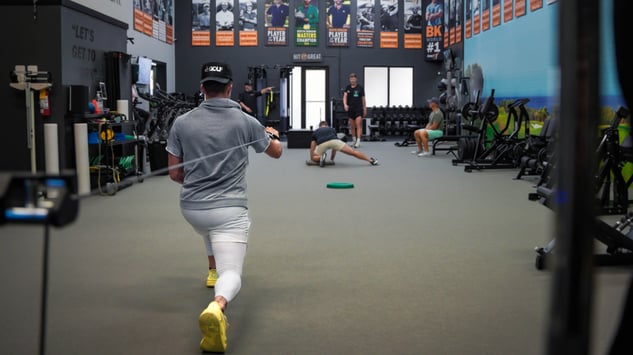 Should you back off of a full golf workout program during your playing season or should you train the same all year round?
Some trainers would tell you to build strength in the off season and do more mobility work and taper off during the season. But our Coach Kolby "K-Wayne" Tullier sees it differently. For him, training should be the same all year.
Coach Kolby's Advice
Coach Kolby is a Tour-proven expert who looks after the fitness training of players like Justin Thomas, Jessica Korda, and Lexi Thompson. He aims to challenge athletes day in and day out to make them the best players they can be -- no matter the season they are in.
"We want all of our athletes to continue to get stronger, and have good stability and mobility year-round. This allows the athletes to be ready to perform at a higher level consistently," answers Kolby. They're constantly working on strength, mobility, stability.
Exceptions To The Rule
There are, however, good cases for slight variations -- particularly in tournament weeks. For example, Kolby is a big fan of "loading" golfers early in a tournament week, then transitioning to mobility training programs as competition gets underway.
Why the exception? He wants the athlete to be as well-rounded as possible in the heat of battle, but on a steady course of progress toward their long-term fitness and performance goals.
Are you a recreational player with a minimal amount of time? Kolby suggests you to think of fitness as another club in your bag. Any time you can dedicate to your overall fitness level - like working on balance exercises, mobility exercises, and rotational exercises - you'll still be working on getting your body in the game!