The sports world loves nothing more than the great upset. When one comes along, fascination follows. How could this happen? What change made it possible?
Golf, the game of a million questions under any circumstance, enjoyed such a moment in April. Stewart Cink, now age 47 and a player who came into this year not having won on tour in 11 seasons, was the surprise winner of the RBC Heritage at Hilton Head, a top-shelf event on the annual PGA Tour schedule.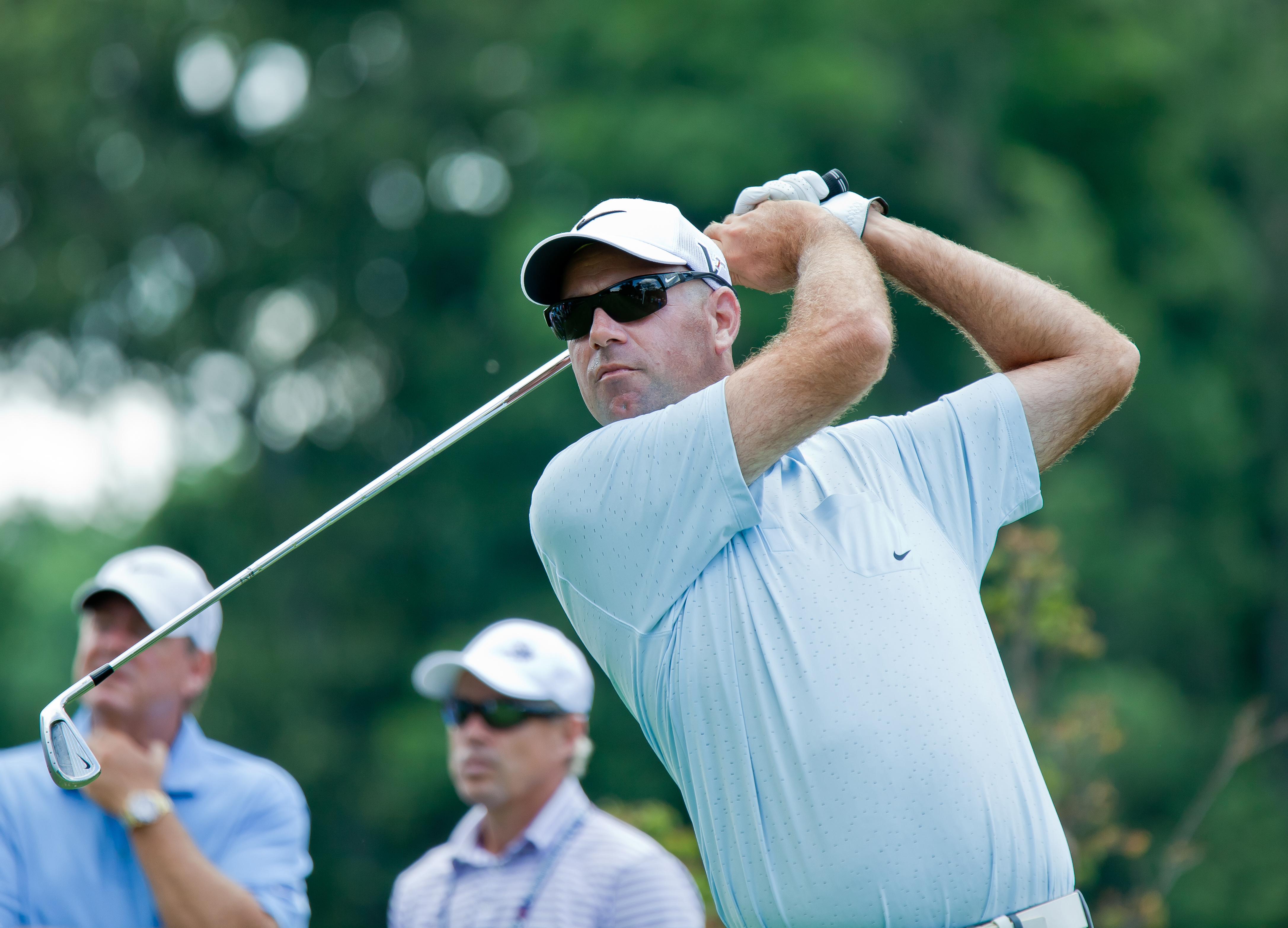 What's Gotten into Stewart Cink?
Cink had served notice his game was back in top shape when he opened the 2020-21 PGA Tour season in September with a victory in the Safeway Open in California. And his RBC Heritage win came a week after he posted a very solid tie for 12th at the 2021 Masters.
Given his age, and that at one point Cink had fallen outside the top 300 in the Official World Golf Rankings, it begs the question: What has gotten into Stewart Cink?
The short answer is extra length – a welcome 11 extra yards on average off the tee compared to his stats of a year ago, with his average drive of 306.5 yards currently placing him 24th on the tour in driving distance and putting him right in the mix of a bunch of players 20 years his junior. (As a nice point of reference, he's 12 spots in the rankings ahead of Tony Finau, whom most fans would easily identify as one of the game's most impressive drivers).
Such results are the manna from heaven sought by so many players as they and their games age. But Cink didn't get there from a heavenly windfall -- he did it with years of hard work in his golf workouts.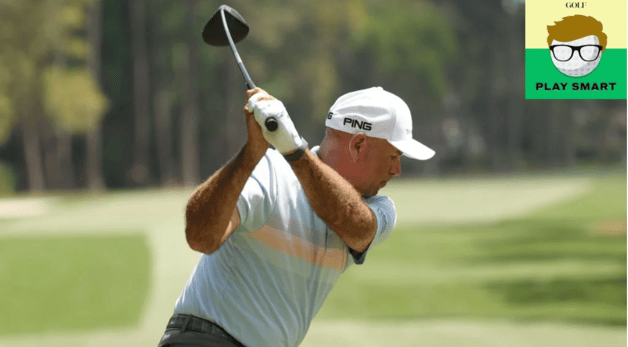 As he told Golf.com, a combined focus on balance, flexibility, and core strength can defeat Father Time.
"It's weight training, it's body weight, it's balance, it's core," he said. "In golf, when you try to get stronger and fitter, you're really trying to build a support base in your body for what you're trying to do in your swing… specifically attacking muscle groups and making sure that there's flexibility here and there's strength here, sometimes both, but where you need it."
Training with Coach Noss
That's a philosophy sharpened over time by Hit IT Great Coach Christopher Noss, who in addition to being one of the founding fathers of the golf fitness and biomechanics revolution, was Cink's golf fitness coach for eleven years. During that span Cink notched 6 Tour wins including the 2009 (British) Open Championship.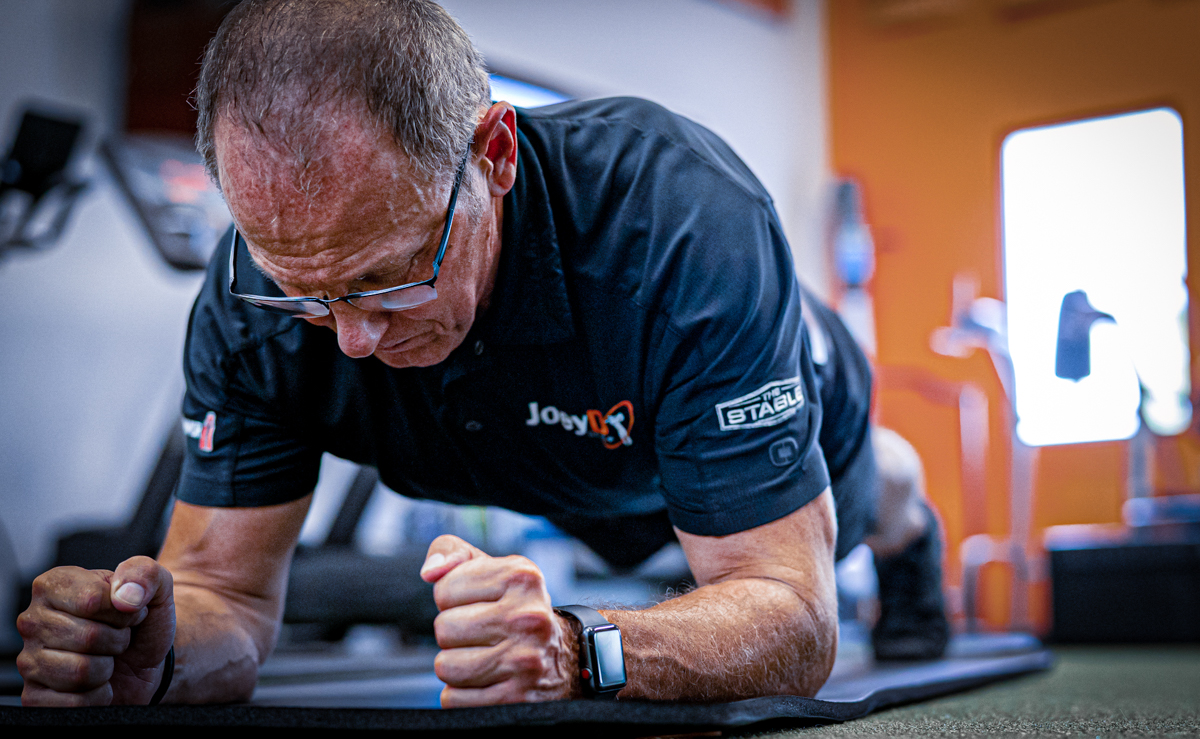 Cink has some leverage advantages as a big man, at 6-4 and 205 pounds. In working with him, Noss focused on maximizing what he could gain from balance and stability in combination with his natural physical gifts.
Men's Journal noted Cink's dedication to fitness in a piece called "5 Key Strength Training Tips for Golfers", and got some valuable insight into their training from Noss.
"We've put 50 yards on Stewart Cink's driver during that time," Noss said. "With him, it wasn't a matter of flexibility. We had to really strengthen his core."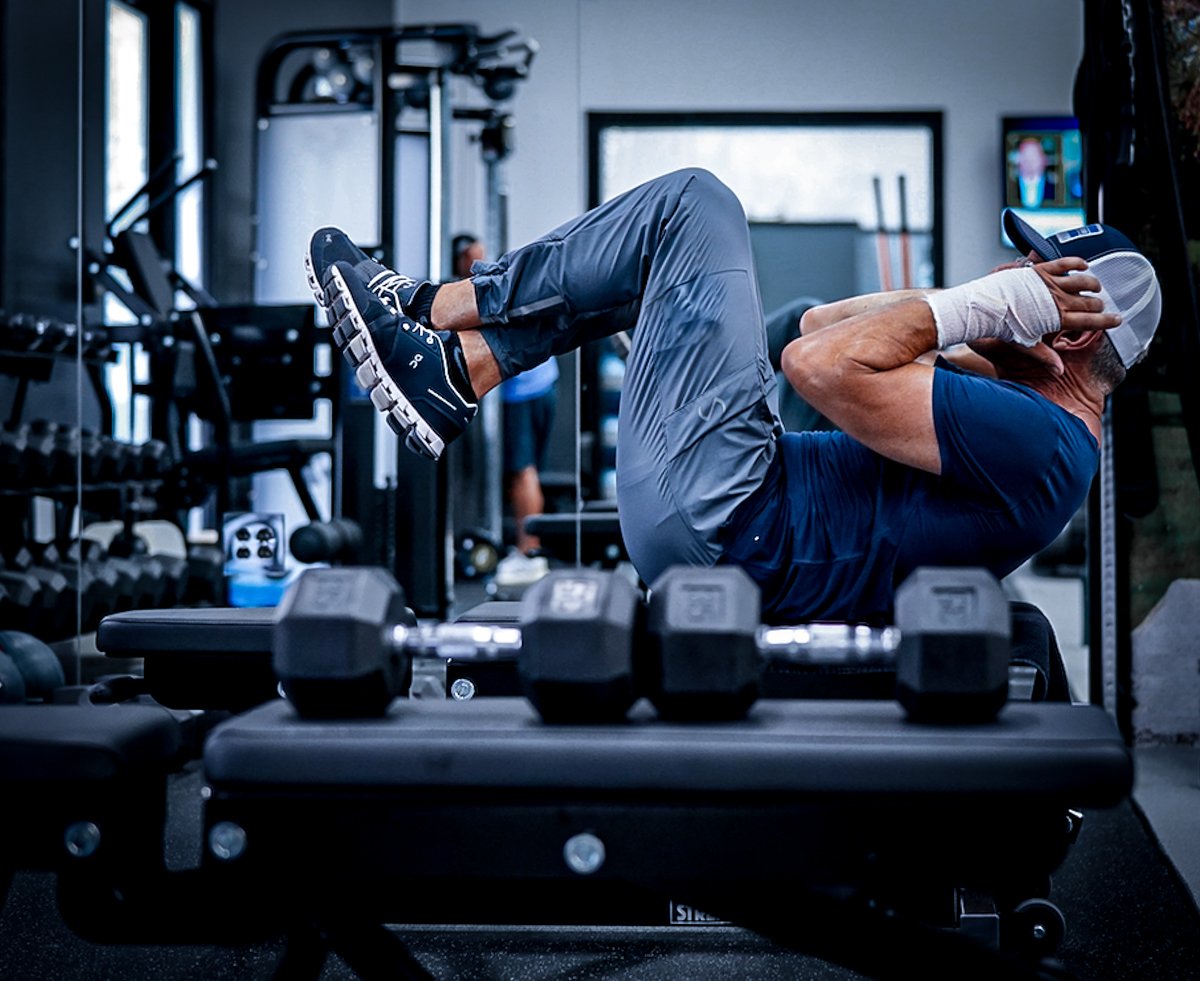 As one of the three lead fitness coaches for Hit IT Great, Noss can also open up your game to help find right mix to get the most out of your physical potential. Hit IT Great's central philosophy for developing what we call the "high-functioning golf body" is built around the same principles that have powered Cink's return to the top of the game: the optimal combination of balance, stability, power and speed.
To learn more about Coach Christopher Noss, his approaches to golf training, and what it could mean for you, visit his Hit IT Great profile. You can also check out all of our golf fitness training programs, as well as our free golf eBooks for even more great training resources.