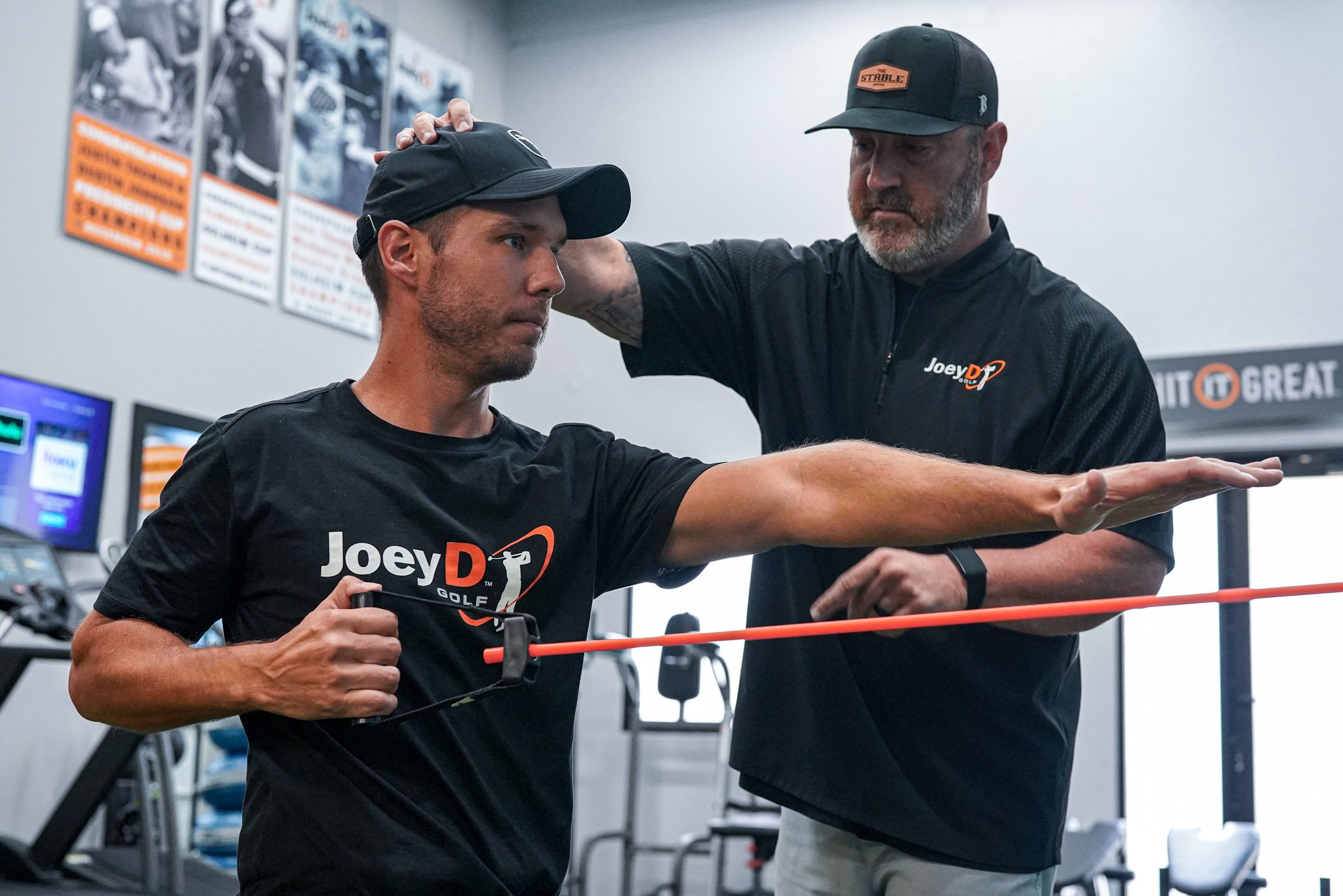 Last month, Joey D held a contest in collaboration with WHOOP. A gentleman named Randy won the free-entry sweepstakes to come down to sunny Jupiter, FL. He got the chance to enjoy the Honda Classic with us, along with some other exciting things.
Sweepstakes Results
Besides hanging with us and catching the Honda Classic, Randy gained access to Hit IT Great for one year, as well as live virtual fitness assessments from his new WHOOP 4.0. He also won a private training session with Coach K-Wayne at our facility.
Second place received a virtual golf fitness evaluation with Joey D's training staff. Both second and third place recipients were awarded their own WHOOP 4.0, with a one-year membership to Hit IT Great to go with it.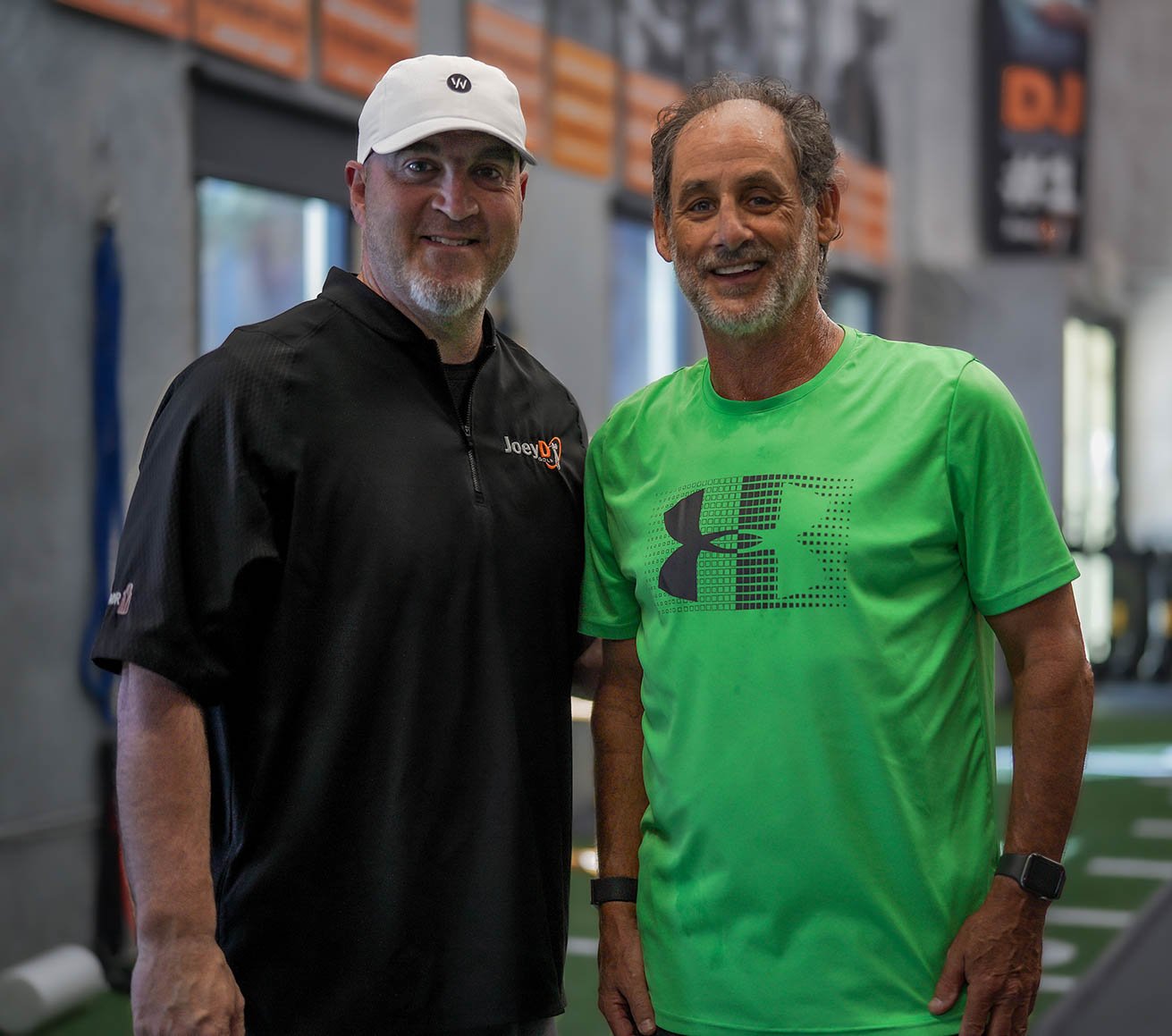 What WHOOP Is
To make this all possible, we worked with our friends at WHOOP. If you haven't heard of WHOOP before, be sure to check them out. They are the Official Fitness Wearable of the PGA and LPGA Tours.
Their latest device is the WHOOP 4.0, and it's not only stylish, but it's also actually quite powerful. It operates as a personalized digital fitness and health coach that provides all kinds of health insights - right from the app on your smartphone.
The wearable can help improve your sleep and can accurately monitor your key vital signs (such as your respiratory rate, heart rate, blood oxygen levels, etc.). It can also give you direction on recovering faster and training harder. Although It is most commonly worn as a wristband, they also offer compatible athletic shorts and a sports bra.
Working with Coach K-Wayne
Coach Kolby Tullier, better known as Coach "K-Wayne", is the Director of Sports Performance here at Joey D. He has worked with some of the world's top athletes, and not just in golf either. Starting in Baton Rouge, LA, he's worked with LSU football players to PGA tour golfers. Some examples of athletes he has coached include Justin Thomas, Cody Parkey, Demaryius Thomas, and Will Harris, to name a few.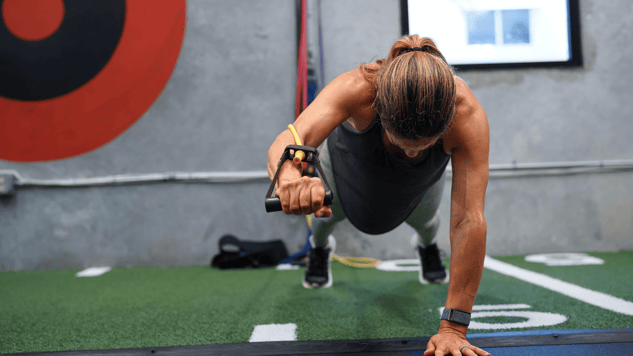 Coach K-Wayne has coined the hashtags, #TheStable and #TheSeasonFavorsThePrepared to show his love for training with workhorse-style athletes and his infectious positive attitude.
Randy had the opportunity to work with Coach K-Wayne thanks to the sweepstakes. Together, they worked on stability and light range-of-motion workouts and now Randy is ready to get to training with his new Hit IT Great golf fitness program!
There's Always Next Time
If you weren't one of the lucky winners who scored in this contest, don't be discouraged! Joey D does contests and sweepstakes every so often. We have given away some pretty sweet stuff in the past, so just remember to keep a lookout on our social media for when we do another one again!
Also, be sure to order your copy of Coach Joey D and Coach K-Wayne's new book, Hang the Banner. A follow-up to Joey D's 2015 book, Fix Your Body, Fix Your Swing, Hang the Banner breaks down the anatomy of the golf swing in easy-to-understand terms and gives you a golf-specific training program focused on optimizing your body for golf.