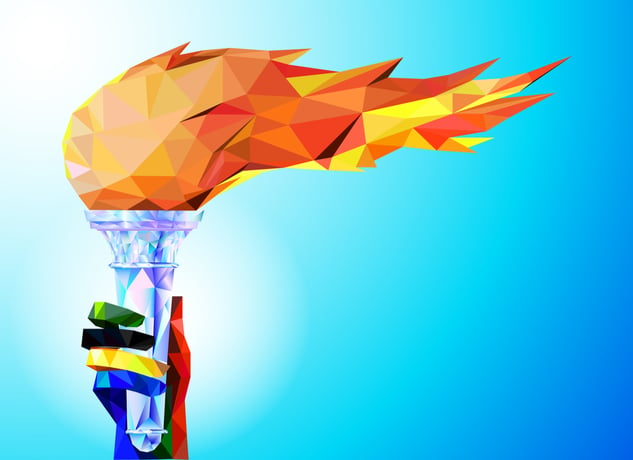 An offhand comment by Nick Faldo in April offers some insight into what to expect at the upcoming Tokyo Olympics.
Hideki Matsuyama had just seized control of the 2021 Masters with a five-shot lead on the 10th hole of the final round. At the moment, it became clear that he was likely going to become Japan's first-ever major champion. Faldo predicted what may yet come true -- that Matsuyama could be the choice by Japanese officials to light the Olympic Flame at the games' official opening ceremony.
Yes, golf is that big of a deal in Japan. Matsuyama's pursuit of gold is going to draw huge public interest, but unfortunately, you might not feel that buzz when he's actually on the course. A resurgent COVID threat in Japan in July caused Olympic organizing officials to announce no fans will be present for the competitions.
Golf in Tokyo will likely have the same clinical "golf in a bubble" vibe that marked the PGA Tour's resumption of tournament play in July 2020. While it was great to have the resumption of golf a year ago, the absence of spectators now will undoubtedly feel like a letdown.
The Kasumigaseki Country Club is now expected to be empty except for competitors and officials when the golf competitions are staged. The men's competition comes first from July 29-Aug. 1, followed by the women's competition from Aug. 4-7, with 60 golfers from around the world having qualified into each field.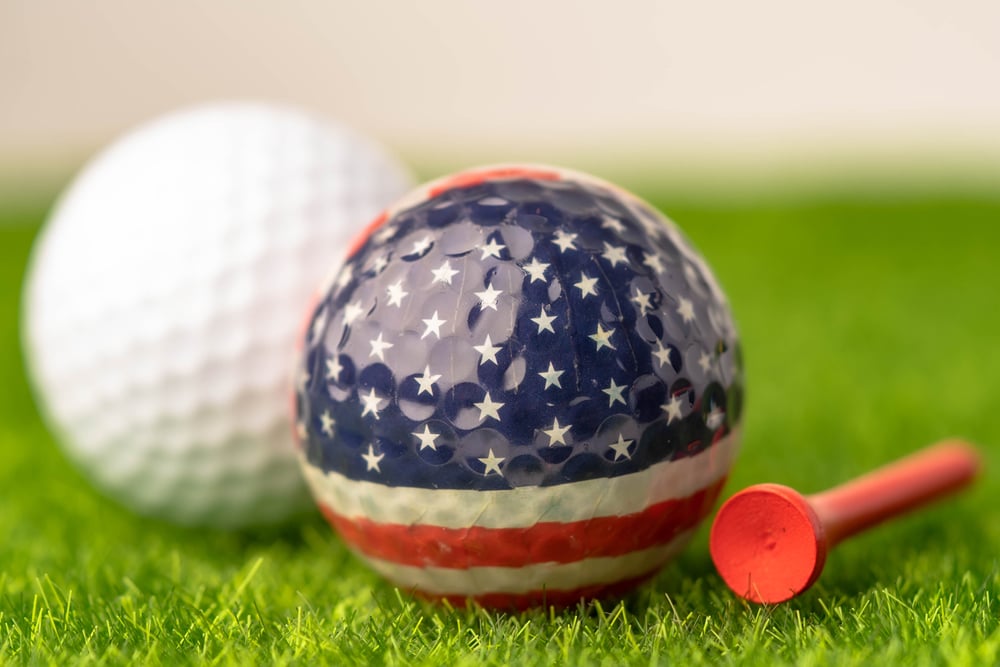 What to Expect
So, how will golf in the Olympics work this year?
Golf returned as an Olympic sport at the 2016 Rio de Janeiro Olympics, having only briefly been experimented with as an Olympic competition at the 1900 and 1904 games.
While it was intriguing to see Justin Rose and Inbee Park emerge from the familiar fields to take home Olympic gold in 2016, it also had the feeling of something of a novelty. Golf was barely a blip on Brazil's sports radar, with just 20,000 golfers nationally in a population of 211 million when the Olympics were staged. To even host the competition, Rio games organizers had to resort to constructing a competitive course from scratch.
Japan is at the polar opposite end of the golf spectrum. The nation is second to only the U.S. on the list of biggest golf markets in the world. When Matsuyama won The Masters in April, it may have been 8AM local time on Monday morning in Japan, but more than half of the TV sets in the country were tuned in to witness history.
Matsuyama is the biggest name in Japanese sport. Whether he can deliver a gold-medal performance on his native soil will be the biggest storyline in the men's competition.
Ironically, an empty golf course may actually work in his favor. While the 29-year-old has spent the better part of the last nine seasons ranked among the world's top 20 players, he's never been a player who seeks the spotlight. Many describe him as shy. A quiet setting may just be what will give this quiet player his best chance to deal with heavy national expectations.
Representing your country is the true wild card that makes Olympic golf different. Winning Olympic gold in 2016 likely rates as Rose's most recognized accomplishments, even beyond his U.S. Open title in 2013. He won not just for himself, but took the podium for Great Britain, the traditional home of golf.
Sweden's Henrik Stenson and Matt Kuchar from the U.S. earned silver and bronze honors at Rio, respectively. In a reflection of just how deep international golf is today, though, none of the three 2016 medalists were able to earn their way back in 2020 for a chance at more hardware.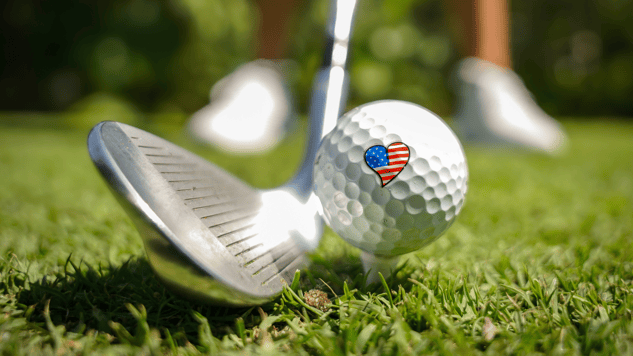 Crowded at the Top
The men's field for Toyko features players from 36 countries, but the qualifying system used by the International Golf Federation led to only nine of the current top 20 players in the world earning spots.
Expectations will be nearly as intense as those for Matsuyama for the world's current No. 1, newly crowned U.S. Open champion Jon Rahm from Spain. His home country also has a proud golf tradition, and Rahm will undoubtedly carry the weight of playing not just for himself, but for national glory.
Regardless of ranking, the qualifying system allows no country to send more than four players to the Olympics. Only one country, the United States, has four in the field. They are, in fact, the next four highest-ranked players in the Official World Golf Rankings who will be competing behind Rahm -- world No. 3 Justin Thomas, No. 4 Collin Morikawa, No. 5 Xander Schauffele and No. 6 Bryson DeChambeau. (World No. 2, American Dustin Johnson, had earlier announced his decision not to participate.)
As much of a question is which of this talented young U.S. quartet -- with Thomas the oldest at age 28 -- will respond best to this moment of opportunity on this singular international stage. Every player realizes that chances at golf's most coveted annual prizes, the four majors, come every year. Olympic gold only comes into view once every four years.
Matsuyama is currently ranked #16 in the Official Golf World Ranking. He is joined by countryman Rikuya Hoshino, World #76 player with two victories in 2021 on the Japan Golf Tour. Other OGWR top 20 members who could make a strong push for the podium include #10 Rory McIlroy of Ireland, #14 Viktor Hovland of Norway, #20 Paul Casey of Great Britain.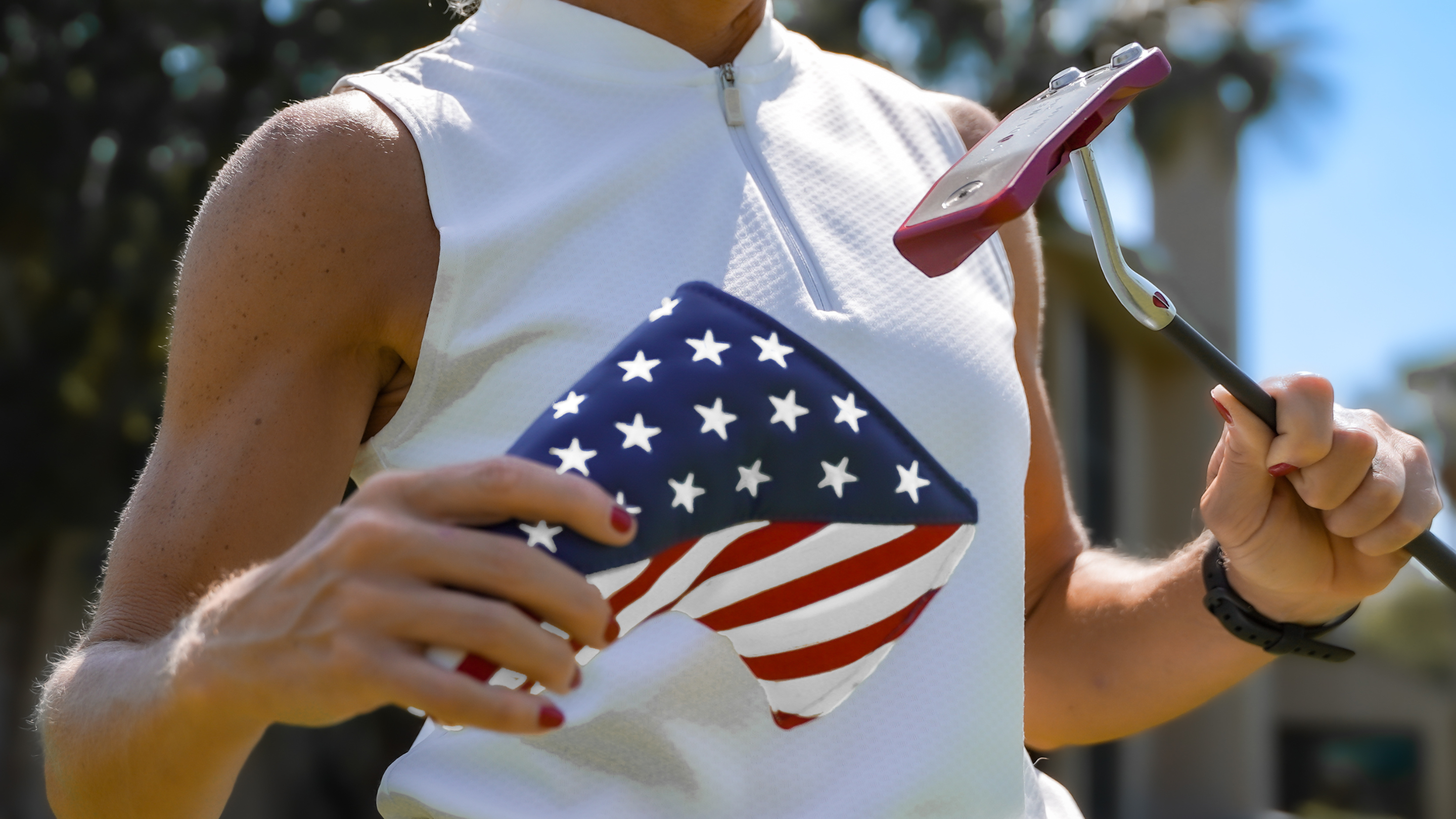 Firepower Among Women's Leaders
In the women's competition, Japan fields another strong medal threat in Nasa Hataoka, who in June had the best showing of her career by placing second in the U.S. Women's Open. Hataoka is currently No. 11 in the world. She is joined in representing Japan by world No. 27 Mone Inami.
The women's field is much deeper, with 16 of the world's current top 20 represented. The most interesting twist, though, is the preponderance of top contenders from nearby nations -- 11 of those 16 from the top 20 are from Asian nations. Even without galleries, the pressure of playing on the biggest international stage in women's golf will be intense.
Nowhere is that a bigger factor than for South Korea, which holds a position of strength nearly identical to that of the American men. Four South Korean players qualified, and all rank in the top six in the world -- #2 Jin Young Ko, reigning gold medalist Inbee Park at #3, #4 Sei Young Kim, and #6 Hyo-Joo Kim.
Two other 2016 medalists are in the 2020 field: Silver Medalist and current World #10 Lydia Ko of New Zealand, and Bronze Medalist and World #19 Shanshan Feng of China.
The United States matches South Korea as the only other nation to qualify four players into the field. Leading the way will be the brand new World #1 Nelly Korda, who secured that status for the first time in her career with her late June victory at the KPMG Women's PGA Championship. She is joined by World #5 Danielle Kang, World #9 Lexi Thompson, and sister Jessica Korda, currently World #13.
The chance for Olympic glory makes these competitions truly unique in the game of golf. Our entire Hit IT Great team salutes every single competitor who earned the opportunity to compete for their country. We'll be riveted to every second of the action as it unfolds in Tokyo.