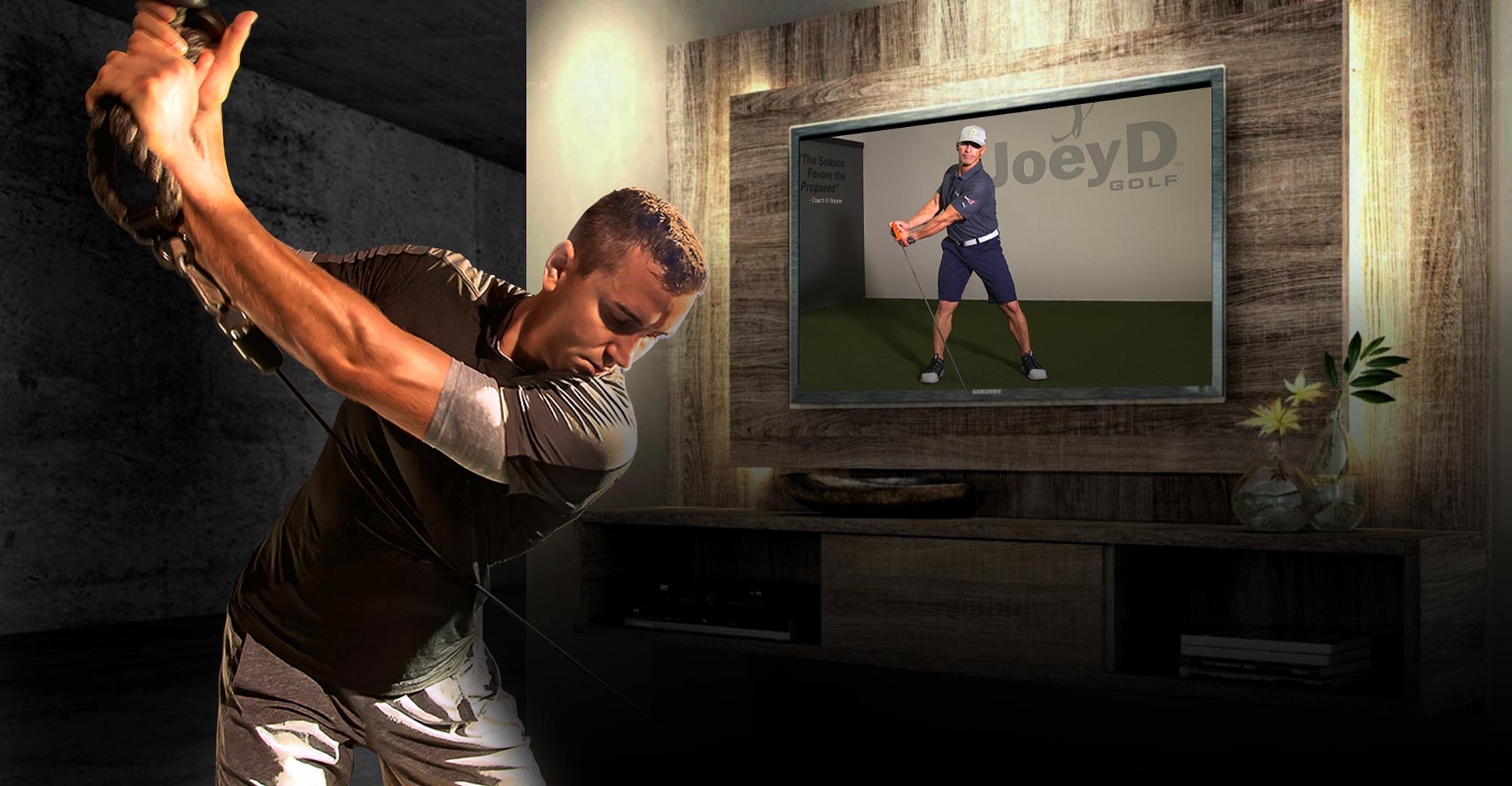 It's no secret that the golfers winning these days on the PGA, LPGA, and Champions Tour are a lot stronger and fitter than the folks who were winning just a few years ago. It's also no secret that the best golfers in the world work on their bodies just as much as they work on their long and short games. The golf-specific fitness training and conditioning they do in the gym is the real game-changer and is vital for keeping them performing at their best.

That's what our new platform, Hit IT Great® ON DEMAND, can do by helping you to create your optimal body for golf.
Golf-Specific Fitness Is a Game Changer
How do we know so much about the fitness training programs that the best players in the world are doing to stay at the top of their game? Easy. We're the ones putting them through their workouts.
Train with the Best Coaches in the Sport
Hit IT Great is a ground-breaking new online platform that gives golfers anywhere in the world the chance to work with the same strength, conditioning, and biomechanics coaches as some of the biggest names in the sport.

When pro players are ready to take their games to the next level, they call on Coach Joey D, Coach K-Wayne Tullier, and Coach Chris Noss. Combined, these coaches have over 50 years of experience working with PGA and LPGA Tour golfers. Between the three, they've helped take four players to the Number One spot in the world. They've helped players win dozens of Tour events and chalk up more Top-5 and Top-10 finishes than we can count. Dustin Johnson, Justin Thomas, Lexi Thompson, Jessica Korda, Harold Varner III, Austin Ernst, and more rely on the knowledge, experience, and expertise of these three titans of golf fitness.

And now these same coaches can help you hit the ball longer and harder, shoot lower scores, and have a lot more fun out on the course. And you can do it all on your schedule and in the comfort of your own home.
Hit IT Great Workouts to Get Golf Strong
Hit IT Great is packed with full-body golf-fitness workouts that take you step-by-step through Tour-proven, golf-specific movements, and exercises that will increase your strength, stability, mobility, balance, and power. These aren't just random workouts. These are the same movements -- and progressions of movements -- that the top pros do on a regular basis to make sure that they're playing for the big money deep into a Sunday afternoon. You'll not only be hitting the ball with more power, accuracy, and consistency, but you'll also feel great while you're doing it!

The golf club doesn't swing itself. It's your body that swings the club. To play your best, you have to be constantly optimizing your body for golf. The workouts are designed to make sure that your body doesn't just get strong -- it gets golf strong. We're fitness people. We love it when people get strong. It's all well and good if you can throw around serious weight in the gym, but if all that lifting is creating muscular tightness or creating muscular imbalances that can negatively affect your swing, then it's not really doing your golf game much of a favor. With our team of elite coaches guiding you every step of the way, you can be sure that your golf game is always heading in the right direction.
No Equipment? No Problem!
Check out a free taste of what Hit IT Great is all about. Let Coach Joey D take you through a series of "No Equipment -- No Problem" workouts to let you get a feel for how elite golf-specific training is different from just about any other type of fitness regimen you've ever tried. We're confident that after spending some time working with Coach Joey D, you'll be convinced that this may just be the best thing you've ever done to help your body and your game.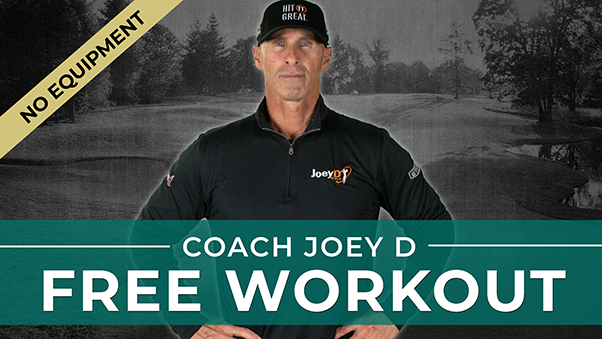 If you've always thought that elite golf-specific fitness training was too expensive or too difficult, think again. Hit IT Great lets you train like a champion -- and you can do it on your time and in the comfort of your own home.
So, what are you waiting for?