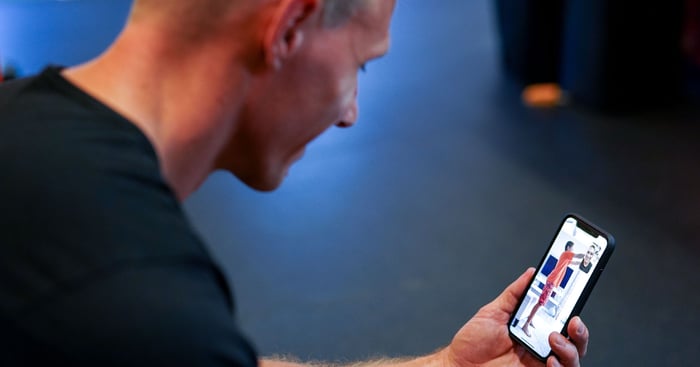 The COVID-19 pandemic and all its precautions have now been with us for more than a year. They've created new challenges to just about every aspect of our lives -- including the way we golf. But while quarantining and social distancing have profoundly hurt the restaurant, travel, and entertainment industries, the golf industry has actually seen a surprising and welcome uptick in business over the past year.
Overall golf has been battling a slump for more than a decade, dating back to the Great Recession. So when one factor -- even one as dreadful as a pandemic -- produces a gain of 50 million more rounds of golf played in a single year, it's hard to look at golf's experience during this time as anything but a very slender silver lining on an otherwise huge, foreboding cloud.
3 Golf Trends in 2021
While we all look optimistically to the possibilities of a post-pandemic world on this one-year anniversary, golf is unlikely to go back to exactly how it was before. Here are three golf trends that are likely to continue through the rest of 2021 and possibly beyond:
The number of people interested in playing the game and practicing is very likely to remain high.
The new realities of working remotely, or working from home, will continue to give people more flexibility and change traditional schedules that you used to be able to count on at golf courses for times of low demand (weekday afternoons) and high demand (weekend mornings).

Golfers will need to still prioritize personal safety, and find ways to work on their golf games while minimizing the risks that come from more people gravitating to the game's facilities.



By the end of 2020, the National Golf Foundation reported some amazing numbers about golf's role as an escapist outlet from the COVID lifestyle. Despite many golf courses shutting down in March and April of last year, rounds nationally were still up by 14 percent from the previous year. Thirty-seven million people picked up a golf club last year and, of those, half-a-million picked up a club for the first time. That's the biggest single-year jump in new players in 17 years.
These are great numbers for golf overall. But they also complicate your life as an individual golfer.
Balancing Safety and Convenience
Odds are that you developed new strategies as you sought out your golf fix once courses began to reopen. Most of us settled into arrangements that allowed us to follow social distancing and other COVID safety guidelines during the golf boom that closed last year and has continued into this year's first quarter. The balance between safety and convenience at the golf course is largely dictated by the rules of the facility itself.
But while playing 18 at your local course might still involve a lot of COVID-related logistics challenges, thanks to Hit IT Great, prepping your body to play those 18 has never been easier -- or more effective.
Our coaches -- Coach Joey D, Coach K-Wayne, and Coach Chris Noss -- went through the same experiences as everyone else, with our in-person facility in Jupiter, Florida, empty during last spring's shutdown. Later in the year, we launched Hit IT Great ON-DEMAND because we realized sharing their golf fitness expertise doesn't have to be boxed in by the physical boundaries of a gym.
Hit IT Great...ON-DEMAND
These days, our coaches are back working in person every day with top players from the PGA tour and LPGA tour (with a client list that features more than 130 combined Tour victories!), but Hit IT Great ON-DEMAND allows you to access that same instruction from the safety of your own home -- or anywhere else you're able to squeeze in a workout.
Golf boomed during this strange year precisely because the golfing experience has always been something of an individual pursuit, albeit one with enjoyable social aspects. Hit IT Great gives you access to Tour-proven, golf-specific training from the top strength, conditioning, and biomechanics coaches in the game. And you can do it all in the safety and comfort of your own home. You'll still have to mask up and grab the hand sanitizer when you head out to play a round with your buddies. But it's a heck of a lot easier to social distance when you're out-driving everyone by 23 yards!